Put me in time-out, please
July 12th, 2009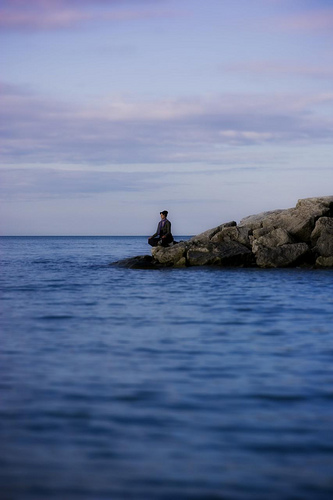 Did you ever flow through your day and think, "This is good. Life is good.
I'm good." – only to have one little miniscule everyday life event mess it all up? (Oh please let me not be the only one.)
Yesterday was that day for me. The morning (my special, intention-setting, alone time) was bliss. Work was more like play. Yoga class was downright spiritual. My angelic teenager (who knew those two words could go together?) was super loving and appreciative of her dear old mom. Life was good (as I always say in my closing).
So why was it that I checked that last email late in the evening? Oh yeah. I was waiting for news and hoping it would be good. I only checked to confirm what I wanted to hear. But, alas, it was what it was. And before my conscious mind had a chance to process the news and rationally put it in it's place, disappointment grabbed hold of me like a scared child wrapped around her mommy's leg. Without even knowing it really, I had turned my in-love-with-my-life mood into nobody-in-my-house-can-do-anything-right within a matter of minutes.
I swear, before I even saw that black cloud cover my light, I found that my angelic daughter hadn't done the dishes yet. My husband hadn't dried the laundry which he washed three days prior. And the poor cat was being uncharacteristically unaffectionate (I'm thinking her animal instincts told her to stay away from the grumpy human).
Simply put, I needed a time-out.  Problem was that I didn't know it at the time.  It wasn't until I had made everyone around me miserable, too, that I realized what was happening.  Yes, I fell off the positively positive wagon once again, and I even took a couple of others down with me for a while. 
How to recuperate after the fall?  Well, I just caught myself as soon as possible.  Made my apologies.  Asked for forgiveness.  Forgave myself.  And tried to get right back up on the positivity wagon.  Hopefully, next time I will catch myself just that much sooner, or at the very least, take the fall on my own and leave the innocent bystanders alone.
Today's a new day. It's a good day. Life is good!
Namaste. –Lori