'Tis the Season
December 13th, 2009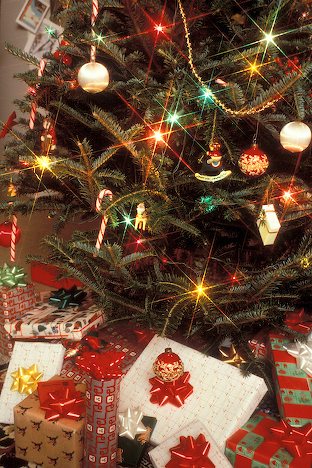 I like holidays.  I really do.  I even like birthdays, anniversaries, retirements, quinceñeras and the like.  What I do not like is gift-giving.
It's not that I'm selfish or cheap.  I love to give…money, hugs, my time, food, my shoulder to lean on.  I'm just slightly unimaginative and terribly insecure when it comes to purchasing and giving stuff.  I put off the gift-buying until the last minute and then second, third and fourth-guess myself long after I've swiped the credit card.  Is this gift good enough?  Does it convey how much I care about this person?  Did I spend the right amount of money? 
Well, thanks to a terrible thing called a recession, my gift-giving stress has been somewhat alleviated this year.  Forgive the glibness of that last comment.  I don't want to make light of the difficult economic times we are in as many folks are going through extra hardships this year.  But I've noticed some good to come out of this.
This year, I have finally saved up enough bucks to go cross-country to spend the holidays with my family…the first time in three years.  And because of tough economic times for all, the matriarch of my family (we just call her "mom") has decided that there will be no customary, frenzied gift-exchange on December 24th.  Just board games and food.  Yippie!  I couldn't be happier.  I get to see my family and enjoy their company without worrying about how well I fared at gift-buying.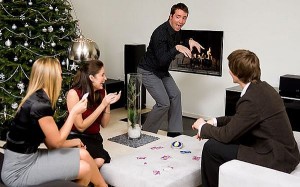 On my husband's side, we've started a name-drawing and dollar limit.  I think I can handle that…one small thoughtful gift for one family member.  We've also started to make a bigger deal of the time spent together and less of the "stuff" given and received.
'Tis the season for generosity, sharing, open hearts, and creative and fun ways of spending time together at the holidays.  While I'm a very insecure gift-giver, I sure know how to give a hug, share my laughter and enjoy my family.  That's better than beautifully wrapped "stuff" any day.  Even if money is tight this year, try to enjoy your time with the people you love and know that that's the best gift of all.  Happy holidays!
Life is good!  Namaste.  –Lori