Life Without Cable
December 5th, 2009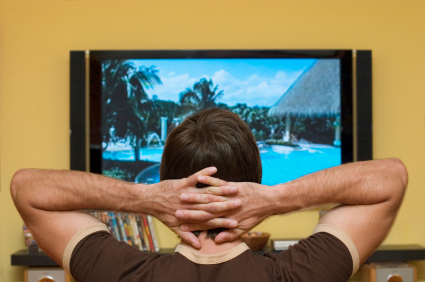 This is truly just a tidbit.  Just thought I'd let you all know that it is possible to survive and lead a normal lifestyle without cable TV (or satellite, or Direct TV, or 100+ channels).  My family and I do, and we don't really feel deprived.
Now, you might urge me to join the 21st Century.  I appreciate that.  And just so you know, I couldn't live without a computer or a microwave.  However, we haven't found a compelling reason yet to increase our TV viewing choices or our monthly expenses.  In fact, it amazes me that most people consider cable to be a basic utility (like water, gas, electric) and wouldn't consider cancelling it even in times of financial struggle. 
To all those who gasp when I tell them that I don't know the show they are referring to because I don't have cable TV, I assure you that I'm fine.  I'm normal.  My family is well-adjusted and not deprived in the least. 
For the time-being, we just choose to skip all those reality shows (I still get to watch desperate housewives, just not real ones).  We also watch sports and PBS regularly.  I would have never discovered the life-changing teachings of Wayne Dyer if it were not for PBS.  Oh yeah, and we have two bookshelves in the living room where the big screen TV would probably go if we had one (which we'd definitely have to purchase if we had cable).
Just thought I'd let you know that if you're ever in the situation where you need to trim some fat off your monthly expenses, you can survive without cable TV.  And I've got a lot of great books for you to read to fill the time if you think you'd get bored.
Life is good!  Namaste.  –Lori