I'm not really a big city girl…
August 6th, 2009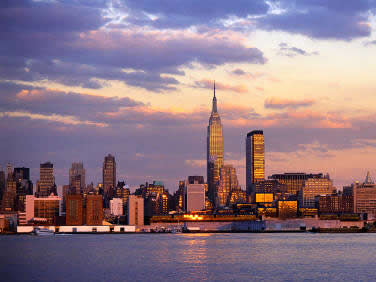 I'm not really a big city girl, though you'd never know it.   I have managed to take up residence in big cities (Boston, Chicago, L.A.) most of my adult life.  I now find myself off to the "Big Apple" for vacation.  How did this happen?
Well, yes, I know technically how it happened.  My husband is attending a conference for business.  So it made sense to buy a couple of extra plane tickets and make a little family vacation out of it.  My 15-year-old is excited beyond belief.  I don't know why.  We don't actually have the money to buy anything in those fancy stores she sees featured in her teen magazines.
Personally, I'm hoping to spend time in the art museum, Central Park, and Little Italy.  I love Italian food.  Broadway shows are fun, too.  A little sushi before the show would be divine. 
I'm planning that it will be a good vacation, hoping for even better-than-planned results, and looking forward to next summer when I get to pick a greener destination.  No disrespect to NYC, but  as I've said, I've lived in big cities for many, many years.  Vacation for me suggests a change of scenery, a slower pace, a chance to recharge. 
New York City
 — we're almost there.  Hawaii
— see you next vacation.
Life is good!  Namaste.  –Lori