A Committee of One
July 1st, 2009
I'm currently trying to follow Edwene Gaines (The Four Spiritual Laws of Prosperity
) 21-day challenge to fast from negativity. Honestly, it's not going so well. When I first read the chapter in the book, I thought that it would be a cinch. Never did I imagine that I couldn't keep negative comments from flying out of my mouth for even a full day. I thought that I was one of the positive people (nice delusion, Lori).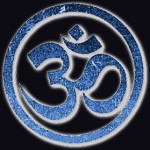 Every morning, I get up extra early, reread that chapter in her book and try to set my intention to fast from negative comments or thoughts. So far, I'm lucky if I last until noon. Then I get up the next day and try to hold my sarcastic tongue, curb my critical thoughts just a little longer.
Unlike other diets, there aren't a lot of support groups out there to help you.  Why not?  Well, quite simply, it's a very human tendency to bond by bitching.  And when in a group, be it family, coworkers or friends, I fall prey to that tendency as well…quite easily, I'm  embarrassed to admit.
So I think this is one spiritual challenge that I'm going to have to form a committee of one for my support. I'm hoping that if I keep setting my intention in the morning as soon as I wake up, I will eventually find that I've kept that intention alive until evening when I go to bed. I know that once I get through one full day, stringing several days of negative-free thinking and talking will be attainable. And the report to the committee will be glowing with praise for the committee member: me.
Life is good! Namaste.  –Lori